Can you imagine what would have happened if she hadn't heard them cry?
 You wouldn't think too much about seeing an old suitcase lying on the side of the road.
You may think that some unsuspecting traveler lost the luggage.
You may not give it a second thought.
Sara Baumer saw a battered suitcase when she was out for a walk.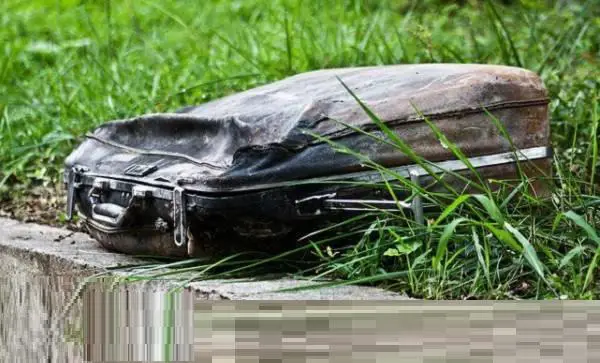 It wasn't on the side of the road, it was in the middle of a park.
Even then, Sara didn't think much about it – but then she heard some muffled cries coming from inside the suitcase!
When she opened it up, she found 12 tiny black kittens inside!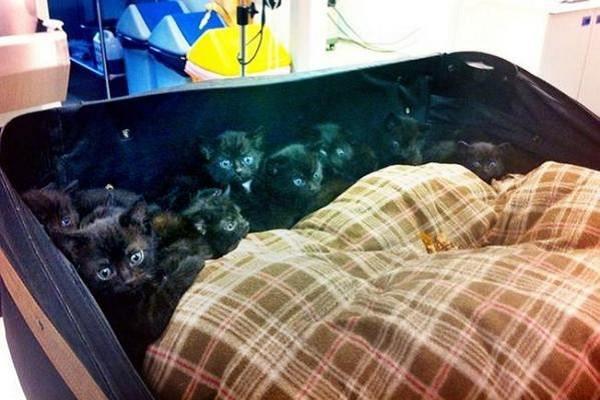 Someone had abandoned the kittens.
They had all been given a death sentence for being born.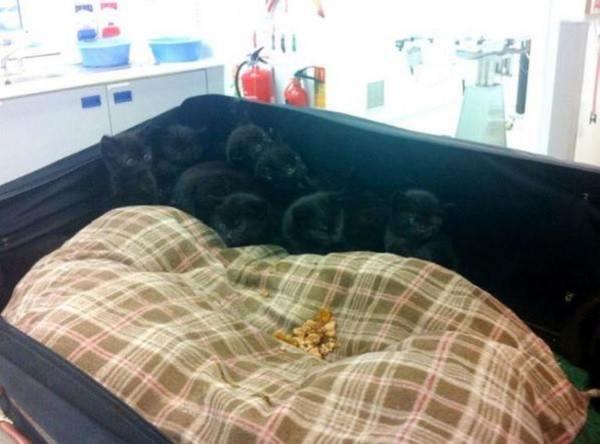 Sara got them to the vet.
Other than being a little thirsty and hungry – and having fleas, the kittens were in pretty good shape.